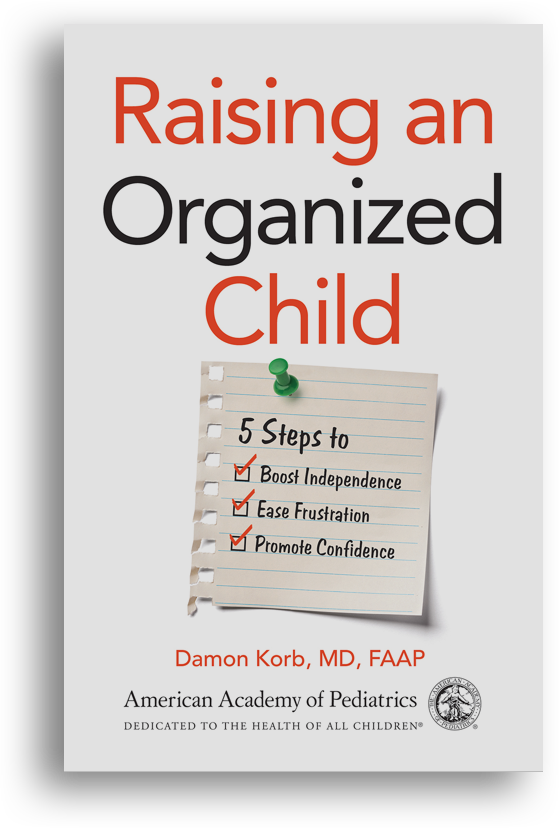 Learn more about Raising an Organized Child in these articles!
Raising an
Organized
Child
5 Steps to Boost Independence, Ease Frustration, and Promote Confidence
Organized children are raised, not born.
That's the philosophy behind Dr. Korb's confidence-building, sanity-saving new book. Parents who despair at the thought of another morning spent helping their child look for a shoe's mate or dread another teacher note about homework completed but never turned in will find hope here!
As a developmental and behavioral pediatrician and the father of five, Dr. Korb knows a little something about raising kids who are confident, independent, and self-reliant. Raising an Organized Child will help parents develop their children's organized thinking skills and executive function. These skills are tied to developmental milestones, so whether a child is an infant or a teenager, it's never too late (or too early!) to foster organization in him or her and harmony in the whole family.
Watch Dr. Korb talk about Raising an Organzied Child: