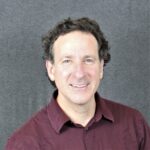 Damon Korb, M.D.
Author & Creator, Raising an Organized Child
Director, Center for Developing Minds
Damon Korb, M.D., a board-certified behavioral and developmental pediatrician, examines the neurodevelopmental brain functions that determine how a child learns, behaves and socializes. With the publication of Raising an Organized Child, Korb aims to provide parents with the tools they need to help children develop their executive function skills.

Dr. Korb has more than 25 years of pediatric practice experience, including nearly 20 years focusing on child behavior and development, while establishing three unique California clinics that serve children with developmental variations. Caring for thousands of families who had a struggling child -- and raising five children of his own -- has given him a unique perspective about what works, and what doesn't, when it comes to parenting.

Currently serving as the board President for Parents Helping Parents, San Jose, he was also the past President of the Society of Developmental and Behavioral Pediatrics, Dr. Korb is a member of the Adjunct Clinical Faculty at Stanford University School of Medicine.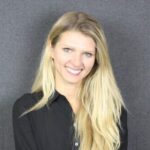 Shelley Sinclair, Ms.Ed.
Licensed Educational Psychologist,
School Neuropsychologist
Shelley is currently working on content creation for the upcoming Raising an Organized Child online learning modules. She is an educational psychologist at the Center for Developing Minds, providing psycho-educational and school neuropsychological assessments for school-aged children and teens. She assesses neurocognitive processes, the underpinnings to learning and behavior, to ultimately guide the development of personalized and meaningful interventions for each student.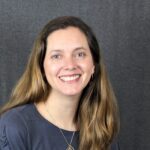 Carolina Gavilanes, M.A., M.Ed.
Education Specialist
As a part of the Raising an Organized Child team, Carolina is helping to develop online learning modules that reinforce and expand upon topics in Raising an Organized Child. Carolina is an education specialist at who designs individualized interventions that help students throughout their learning process. She specializes in supporting students of all ages who are struggling with organizational skills. Her therapy sessions are designed to make students feel successful and understand their challenges and strengths.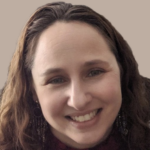 Rachel Gilbert, M.A.
Education Specialist,
Executive Function Strategist
Rachel is an Education Specialist at the Center for Developing Minds. Rachel's understanding of neurodevelopmental diversity and executive functioning drives her creation of engaging interventions and supports for children and their families. Rachel's expertise is in supporting children with Autism Spectrum Disorders and ADHD to develop both the academic and social emotional skills needed for success at school, home and in the community. As a part of the Raising an Organized Child team, she works one-on-one and in group settings to help clients build their executive function skills.